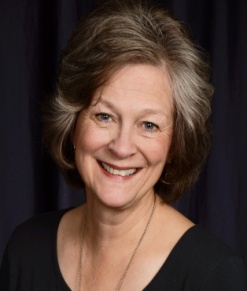 Welcome Friends,
I invite you to travel with me to Winnebago County, Minnesota and follow the challenging cases Sergeant Corinne "Corky" Aleckson and Detective Elton "Smoke" Dawes get assigned. Ordinary people in the county find themselves in circumstances far outside the ordinary in the suspenseful police procedurals with psychological and thriller elements, the Winnebago County Mystery series.
Or for a cozier mystery adventure, go to Brooks Landing, Minnesota and the Snow Globe Shop Mysteries where you'll get to know Curio Finds manager, Camryn Brooks, and other intriguing and quirky characters that get tangled up in all kinds of adventures and mysteries to solve.
---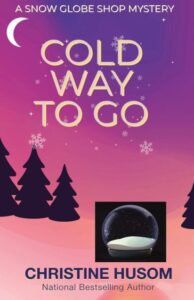 "This cozy is a must read. I love the characters and the story is very unpredictable with great twists."
          ~ Rhonda Gilliland, Author and Editor of the Cooked To Death Series.
          Cold Way To Go, the fourth Snow Globe Shop Mystery launched November, 2022. 
          For those who haven't met her, Camryn Brooks is the protagonist and first-person narrator in the series.
          Here's a condensed version of the first 13 pages of Cold Way to Go:
Alice "Pinky" Nelson flapped her arms like she was ready for takeoff. "Cami Brooks, you might have known something like this would happen when you got roped into taking over as the Brooks Landing mayor."
"Pinky, really. How could I? First off, Mayor Frost asked me to take the vacant seat on the City Council and then died before I gave him an answer. "I know. You felt guilted into it after poor Frosty passed the way he did."
"I admit that was part of it. You know how dumbfounded I was when the council voted me in as their new mayor. Then they delegated me to talk to the police chief about his frequent and extended absences. It's not like I'm seasoned in service to the city, not like the rest of them."
"That why. They're scared if you ask me. You don't know Chief Newel or how intimidating he can be. He probably makes every single councilor shiver in their boots."
I put my hand on my heart. "Reminding me how he scares people is not a good way to boost my confidence."
"Sorry, but I need to give my best friend an honest opinion, that's all. And think about it. You worked in Washington D.C. for a senator who's not a nice person, so you have experience with difficult people in power. That awful woman fired you over something her philandering husband did. And would not even listen to your side of it.
"I'd rather not take a trip down that particular memory lane. But you bring up a good point. If Senator Zimmer wouldn't listen to me after all our years together, why should Chief Newel? Especially since I haven't even met him yet," I said.
"When you go in for the big showdown, you want me to hang around in the hallway as your backup?" She raised her eyebrows, stepped forward into what looked like a karate move, and snapped the towel she held.
I stifled a laugh. "You have quite the weapon there. I guess it'd be a good defense if a dish you're drying decides to attack you. Or a pan gets out of line."
She waved the towel in a circle above her head. "Very funny, Cami."
"Got any advice on how to approach Chief Newel, what to say?"
She puffed out her chest. "Besides show up for work or turn in your badge?"
"Besides that, yes. One thing I've thought about, maybe Newel's got an illness he's kept secret. Some people are proud that way," I said.
"Or he's been leading a double life like a lotta people suspect."
The doorbell on Pinky's shop, Brew Ha-Ha, dinged and two young women blew in from the frigid outdoors in puffy parkas. They stomped their boots on the welcome mat in Minnesota fashion to release any snow caught in the ridges. Both released loud exhales.
An open archway separated Brew Ha-Ha and my shop, Curio Finds. I slipped back in there while Pinky whipped up coffee drinks for the pair.
I picked up a delivery box, carried it to the counter and removed a snow globe with a winter wonderland scene. It featured kids on a skating rink that could be about anywhere in Minnesota or Wisconsin. As I unpacked the box, I mulled over what approach to take with Newel. Kill him with kindness or sock it to him with my best shot? I decided a direct, firm, and respectful approach was best.
I glanced at the clock on the credit card machine. Almost show time so I slipped into boots, put on my thermal coat, wool cap and mittens, then poked my head in Pinky's shop. "I'll be back to close up shop."
"I can't wait to hear what Chief Newel has to say for himself." Pinky made fists and squeezed them into her chest in an excited move. "Bye. Oh, and fingers crossed. Break a leg. Lotsa luck."
"Thanks." I shook my head and headed into the dark and frosty, late afternoon air. It was two blocks to Brooks Landing City Hall and the Police Department that adjoined it. I'd dealt with a lot of high-powered people in Washington and survived, so how bad could Chief Newel be? Compared to Senator Ramona Zimmer, for example?
It was after city hall business hours, but the police department was open to the public until 5:00. I stepped into the spacious atrium entry area at 4:42 then into the police station. No one was around.
"Chief Newel? Anyone back there?"
He stepped out of his back office. "I'll push the button to release the lock." I heard a click, pulled open the door, and headed down the hall. When I reached his door's threshold, he was at his desk.
He looked up at me as he finished licking an envelope, then stuck his tongue out partway, maybe trying to get rid of the taste. Then his eyes and mouth opened wide like he'd seen an apparition. He dropped the envelope as he reached up and clutched his neck then stood and gasped to catch a breath. I was frozen with fear as he collapsed into his desk chair without another exhale.
I rushed into the room, put my hand on his shoulder, and shook it. Had he suffered a sudden heart? I searched for his pulse, but I couldn't find one.
I struggled to get my phone from my coat pocket and dialed 911.
"Buffalo County Dispatch. Is this an emergency?"
"A major one. Chief Newel, in his office, needs help now. Not breathing, no pulse."
"My partner is dispatching EMS. Who are you?"
"Camryn Brooks. The, umm, mayor."
"Mayor Brooks, can you do CPR?"
Newel was huge. No way could get him to the ground to do chest compressions. "If he was on the floor. But he's in a chair."
"Have you been trained to use an AED, an automated external defibrillator? I know there's one at the PD."
"No." In my current state, would I be capable even if I was trained?
"EMS will be there in four minutes. Not to worry; I'll stay on the line with you until they arrive." Four minutes. How long had it been since the chief stoppedbreathing, besides forever ago? I'd heard getting a heart started soon after it stopped was critical. The sooner the better.
I turned away from Newel. His open eyes appeared to be fixed on my forehead. I somehow stopped myself from running away, from screaming at the top of my lungs.
"Mayor, are you still with me?" the dispatcher said.
"Umm, yeah."
"Are you doing all right?"
"Not the best."
"EMS just announced they've arrived at the PD's back door. Can you let them in?"
"Yes." I beelined to the exit.
The ninth Winnebago County Mystery Death To The Dealers released on November 20, 2021, and was named a finalist in the Midwest Book Awards! Here's the blurb: When a man finds his deceased wife's secret phone, her list of contacts sends him on quest to uncover who caused her death. As he navigates his way into the dreary, drug-dealing world, danger holds a constant presence. A bright spot in his life is his growing attraction for Sergeant Corinne Aleckson, the owner of his canine patient. It's a relationship that will not blossom the way he imagined.
The 9th Winnebago County Mystery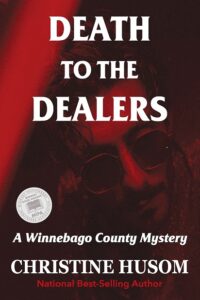 What Reviewers Are Saying:
"Husom goes dark in this well-written, masterfully-plotted and page-turning tale of drugs, murder and revenge made even more compelling by its family dynamics." David Housewright, Edgar-Award winning author of What Doesn't Kill Us.
"Husom's Death to the Dealers is a fast-paced ride. With likable protagonists in Sergeant Corky Aleckson and Elton "Smoke" Dawes to root for, you will be enthralled and entertained from beginning to end as the pair unravel the perplexing drug and homicide cases plaguing Winnebago County. I couldn't put it down!" Midge Bubany, author, the Cal Sheehan Mysteries.
"Christine Husom's firsthand knowledge of police procedures shines through in Death To The Dealers. This gripping thriller will keep you enthralled from beginning to end." Gary R. Bush, award-winning author of the Jamie Sharpe historical adventure series.
"In Husom's latest Winnebago County suspense, Sergeant Corky Aleckson, aided by her partner Smoke, is not only in hot pursuit of the person responsible for a rash of deaths among local drug dealers, but also trying to track down the source of illicit drugs in the local school. Her life keeps crisscrossing in unexpected and troubling ways with that of Dr. Watts, whose relentless quest to find justice for the death of his wife will put the doctor and Corky on a perilous collision course." Barbara Deese, author of the No Ordinary Women Mysteries.
"Sergeant Corky Aleckson is in a real mess this time! A vengeful serial killer has taken a personal interest in her just as a mysterious drug dealer's illicit activities get too close to home. When both threats collide in her face all bets are off in the exciting finale of Death to the Dealers." Michael Allan Mallory, co-author of the Snake Jones Mysteries.
"Drugs, revenge, and love intertwine in this gripping "Corky" Aleckson and "Smoke" Dawes adventure." Michael Stanley, author of the award-winning Detective Kubu series.
"Corinne Aleckson is a bright, together woman. She excels at her tasks whether patrolling in a deputy sheriff's unform with a loaded pistol at her hip or sliding through the brush of a local park in an undercover role. And always in her mind, the risky activity of a teen-aged girl for whom she had some legal responsibility, in this finely written Winnebago County adventure." Carl Brookins, author, Traces, Sins of Edom, Red Sky, Grand Lac, and the Sean Sean Mysteries.
I have some upcoming events and would love to see you at one of them!