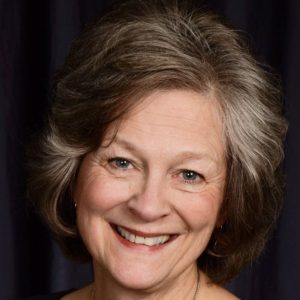 Christine Husom has been creating and writing stories since the age of six. In 2008, her dream of being a published author came true when  Murder in Winnebago County, the first in the Winnebago County Mystery Series, launched.
Husom uses her real-life experiences in the criminal justice system, and interest in what motivates people to commit crimes, to write intriguing plots with compelling characters.
She served with the Wright County Sheriff's Department and trained with the St. Paul Police Department where she gained firsthand knowledge of law enforcement policies and procedures.
Husom is a national best-selling author of two mystery series, has stories in six anthologies, wrote a collaborative novel with eight other authors, and co-edited Festival of Crime for Nodin Press. She belongs to Mystery Writers of America, the National Sisters in Crime, and is an active member of the Twin Cities Sisters in Crime.
She's been nominated for a number of book awards and has both moderated and participated in author panels at Malice Domestic, Bouchercon, Left Coast Crime, Killer Nashville, and around Minnesota and Wisconsin with the Sisters in Crime.
Husom resides in Wright County, Minnesota where she also serves as a County Commissioner.