I've enjoyed reading series novels over the years but hadn't thought of writing one myself until I had the idea for Murder in Winnebago County. The first book of my Winnebago County Mysteries was inspired by a tragic death in our family sans a satisfactory explanation of how it happened.
After a year of almost obsessing about the death, it hit me. What if it wasn't an accident? What if someone had deliberately hurt him? Who would that person be? What would be his/her motivation for murder? I soon imagined several characters who lived in the fictional Winnebago County in central Minnesota. As a former Wright County Sheriff's Department officer, the semi-rural county was a natural setting for the story.
About halfway through writing the book, I knew I couldn't retire the characters after the one case. They felt like people I thought about almost as often as the real ones I was closest to. Dramatic incidents from my days with the sheriff's department came to mind, and I formulated basic plots for the next two books.
What I learned from research and experience is the key elements for success in a story or book series are: create realistic characters who continue to evolve with each book; write an ending that leaves the reader wanting more; and let the reader know things that happened in a previous book without getting bogged down in lengthy descriptions or details.
Create characters readers feel they have a relationship with and want to follow:
Write a background for each of your main characters to know their motivations, beliefs, morals. Much of who they are is based on their life experiences. Not all aspects of their past lives needs to be included in the story, but may come to light in a subsequent novel.
How do they feel? What do they look like? Do they have a pet? What are their strengths, their talents, their fears, their strengths, their vulnerabilities? How are they connected to the other characters? What role do they play in the story?
Characters should seem like living, breathing, thinking, people who interact with other characters, go to jobs, fall in love, commit crimes, etcetera. People want to see how your characters react under pressure, what they do when they get knocked down, how they handle compliments.
The protagonist and main character in the Winnebago County Mysteries is Sergeant Corinne "Corky" Aleckson, a young sergeant with the sheriff's department. Corky is dedicated to her work and loyal to her family and friends. Her longtime challenge has been pursuing her dream career without causing undo worry for her over-protective mother.
Corky has great instincts and works for the victims of crimes. She recognizes each day on the job provides experience and gets called to task by the sheriff from time to time. She works closely with her friend and mentor, Detective Elton "Smoke" Dawes who is seasoned, smart, and sexy. They have a mostly comfortable, at times uncomfortable, relationship.
Corky's family members live nearby. Smoke is more of a loner, a self-protective device he put into place after a failed long-term relationship. Although he sees his brothers and their children regularly, he spends most of his free time fishing on his private lake, strumming his guitar, and playing with his dog.
Write an ending that leaves the reader wanting more.
The plot of novels, in general, and mysteries, in particular, start with a problem or situation that needs to be resolved. Each plot point builds on the next until the story reaches its highest point–the climax–which is near the end of the book.
Readers need to feel satisfied the book has ended, so tie up, or at least address, loose ends. I usually do a one- or two-page summary, that answers questions raised in the story.
Let the reader know what happened in a previous book without getting bogged down in lengthy descriptions.
This is the most challenging of the three elements for many. Each book in a series needs to be written as a stand-alone book, yet fit into the series. Background information on the characters, laid out in the first book, needs to be shortened to a sentence or two in subsequent books.
Two ways I address past issues and introduce characters from a previous story are through conversations between the characters or tapping into Corky's thoughts about crimes, situations, or people.
Although I hadn't planned to write a novel series, both the Winnebago County Mysteries and the Snow Globe Shop Mysteries been fun and rewarding to create and develop. Each book presents its own set of challenges, reunites me with familiar characters. and introduces me to new ones. And they often surprise me. My bad guys and gals may be spiteful and frightful, but they give my Winnebago County Sheriff's Department officers job security –another case to solve. And the Snow Globe Mystery characters another crime to solve.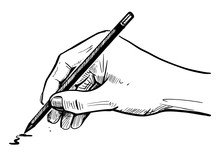 Keeping a Balance Between the Fresh and Familiar Writing a Novel Series