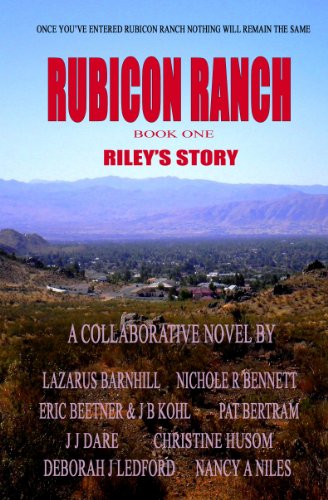 A little girl's body has been found in the wilderness near the desert community of Rubicon Ranch. Was it an accident? Or . . . murder! But who would want to kill a child? Everyone in this upscale housing development is hiding something.
Could Kourtney and Jeff Peterson have killed their daughter, mischievous nine-year-old Riley, to protect their secret?
Moody Sinclair had once killed an eight-year-old boy. Has she killed again?
Fifteen-year-old Dylan McKenzie is a straight A honor student. By day. Did Riley discover the other Dylan, the one who prowls at night?
Cooper Dahlsing does strange things while sleepwalking. Could he have killed and not known it?
Mark and Jamie Westbrook, self-styled private investigators, show up to help solve the murder, but perhaps they had a hand in creating the crime?
Eighty-two-year-old Eloy Franklin sits on his porch and watches. But does he do more than watch?
Forty-three-year-old Melanie Gray found Riley's body stuffed in a television console that had been dumped in the desert. But is she as innocent as she seems?
Sheriff Seth Bryan is bitter and cynical at having lost everything he values. Is he manufacturing crimes to bring him the notoriety he craves?
Rubicon Ranch: Riley's Story